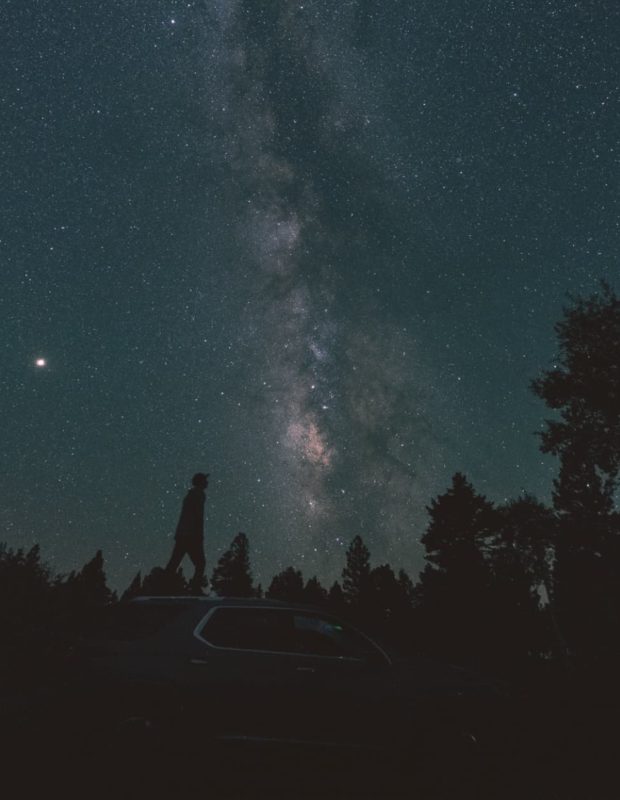 FAQ
We're always happy to help, but first you may find what you need here in the frequently asked questions.
General
Reservations
What time is check-in and check-out?
Check-in is 4:00 PM and check-out is 11:00 AM.
What does the nightly amenity fee include?
The Nightly Amenity Fee includes:
Access to the largest pool in Northern Arizona.
Access to our onsite fitness center.

In-room Crosley cassette player with Bluetooth capability and FM radio

In-room curated cassette collection with three unique mixtapes 

In-room pour-over coffee with Copper Cow premium Vietnamese blends accompanied by an assortment of organic whole leaf Tea Drop teas

A selection of board games available on lend

Unlimited high-speed WiFi access

Self parking
Do you have connecting rooms?
We have a limited number of connecting rooms available for a minimal fee. Please call 866 928 4265 to check availability.
Can I request an early arrival?
Early arrivals are based on availability on the day of arrival. Call 928 774 5221 prior to your arrival for more information.
Can I call in to book a reservation?
Yes, reservations can be made online or by calling our reservations team at 866 928 4265.
Our reservations sales center is open during the following hours:
Monday – Friday: 6:00am – 8:00pm MST
Saturday & Sunday: 8:00am – 8:00pm MST
Do you have ADA accessible rooms?
Yes, we do have ADA Accessible rooms. Please, contact our Front Office for details 928 774 5221.
Do you have roll-away beds?
No, we do not have roll-away beds.
Do you provide cribs or Pack N Plays?
Yes, we offer cribs and pack n plays at no charge. They are based on availability. Please call our reservations team to reserve one at 866-267-1321.
How can I view or change my reservation?
Click here and select "Modify/Cancel Reservation" on the bottom right of the screen.
I confirmed through a third-party, how do I make changes or cancel that reservation?
We are unable to modify or cancel third-party reservations. Contact the company directly that you confirmed with.
What are book direct benefits?
We offer exclusive benefits for guests who book directly by calling our hotel or reserving on our website. Our current Book Direct Benefits include:
Priority Sauna Access
Flexible Check-In/Check-Out Times (Based on Availability)
Best Rate Guarantee
In order to qualify, you must be a current guest and have a room reservation booked through High Country Motor Lodge directly. Direct bookings are reservations confirmed through 866-267-1321 or highcountrymotorlodge.com, without using an OTA or 3rd party intermediary like Expedia, Priceline, Booking.com, Agoda, Travelocity, Hotwire, etc. Please note, you may be asked for your stay confirmation email to confirm your reservation source.
I found a better rate on another site, do you offer price matching?
Our Best Rate Guarantee is available when a lower rate is found on a public website with the same stay conditions.
To be eligible for our Best Rate Guarantee, our Reservations Specialists will need to locate and verify the live rate over the phone. We advise not to book the lower rate until speaking with us first. Our Best Rate Guarantee will only be honored by High Country Motor Lodge's Reservations Team who may be reached at 866-267-1321.
Stay conditions must include same hotel (High Country Motor Lodge/ 1000 West Route 66, Flagstaff, AZ 86001), room type, guest count and dates of stay. Rate must be publicly accessible and available to book. Our Best Rate Guarantee is not applicable to packages, special rates, group business or advance purchase offers. Best Rate Guarantee may not be applied to existing reservations. Price matching is not applicable for all 3rd party sites.
Is there an early departure fee?
All reservations are subject to an early departure fee ranging from the $50 minimum to the full value of 1-night's room and tax.
What is the minimum age for check-in?
Guests must be 18 years or older to check into a room.
Is my ID/passport required at check in?
We do require presentation of a valid government-issued identification at the time of check-in.
What is your cancellation policy?
For those who have purchased our flexible leisure rates, our cancellation policy is 72-hours prior to arrival. Guests who notify us within our cancellation window or do not arrive on the scheduled arrival date will be charged one night's room rate with tax.
Please note, the cancellation policy does not pertain to any group-related reservations, pre-paid reservations, or special rates.
Amenities & Dining
What are your guestroom amenities?
Each of our rooms host the following:
Air conditioning, bathtub and/or shower, ultra-plush mattresses & pillows, soft, high-thread-count linens, designer spa-inspired bath amenities, a retro tape deck with a collection of mixtapes, unlimited high-speed Wi-Fi, 50" flat-screen TV with premium cable, STAYCAST™ Ultimate Streaming Experience, pour-over Copper Cow Coffee & Tea Drops, in-room mini-fridge and wet bar, hairdryer, and in-room safe.
Is there dining on property?
Yes, The General Store offers everything from Grab & Go items, to craft beer and cocktails as well as pinsa and other delicious fare. The General Store is open daily from 6 AM – 10 PM.
Do you have a pool and hot tub?
Yes, H.C.M.L. is home to the largest outdoor pool in Northern Arizona as well as a hot tub.
No, our pool is not heated.
We proudly offer Northern Arizona's first Nordic Spa Experience, a centuries-old tradition that soothes the mind and body by alternating hot, cold and relaxation. The Nordic Spa Experience is open daily for appointments from 8 AM – 9 PM.
Do you have a fitness center?
We offer a fitness center including Nautilus weight machines, treadmills, elliptical machines, stationary bikes, free weights, yoga mats, and exercise balls.
No, we do not have an elevator.
Transportation / Directions
Do you offer free shuttle service from the airport?
We do not offer a complimentary shuttle service to and from the airport.
What are your cross streets?
We are located on the corner of Riordan Road and Route 66.
Do you have onsite parking?
Yes, we have onsite parking, which is included in our nightly Amenity Fee.
Pets
Are pets allowed? Are there restrictions for weight, height or types?
Yes, we gladly welcome up to two pets per room. Click here to learn more about our pet policies and pet fee.
Do you have pet-free rooms for those with allergies?
Yes, we allow our four-legged friends to sleep in designated rooms leaving others pet-free.
How far do you have to walk to take your pet out?
The nearest dog-friendly park is Thorpe Bark Park, a short 7-minute drive from the hotel. However, you can walk your dog right outside your guest room and in our courtyard areas as well.
Weddings and Events
How do I inquire about a wedding?
Enter your information in our Wedding Planner Form. A member of our staff will contact you within 48-hours to discuss your specific needs. If you would like to contact us directly, please call our team at 602 659 6300.
How do I inquire about a meeting?
Enter your information in our Meeting Planner Form. A member of our staff will contact you to discuss your specific needs within 48-hours. If you would like to contact us directly, please call our team at 602 659 6300.
Do you offer blocks of rooms at special rates?
We offer special group rates dependent upon availability. Enter your information in our Meeting Planner Form or our Wedding Planner Form, and a member of our staff will contact you to discuss your specific needs within 48-hours. If you would like to contact us directly, please call our team at 602 659 6300.
Press and Partnership Inquiries
Policies
What is your smoking policy?
High Country Motor Lodge is pleased to announce that our hotel is smoke-free. This includes smoking of any kind, including but not limited to vaping, e-cigarettes, and marijuana. Please note that a cleaning fee of $500 per room, or more, will be charged to guests who choose to smoke in our guest rooms. According to Arizona state law statute #36-2851, it is illegal for any person(s) to smoke marijuana in a public place.